Hi ladies!
Catherine
here today to share with you my March projects. I've been creating with the march kit, the paper add-on and the flower add-on. I had so much fun! Here's my layouts and a video tutorial.
Here's my first layout. I use the lace to add texture to my background and paint it with gesso.
Here's my second page. I choose to dye one flower of the flower add-on to match the t-shirt of my daughter and add colour to my layout: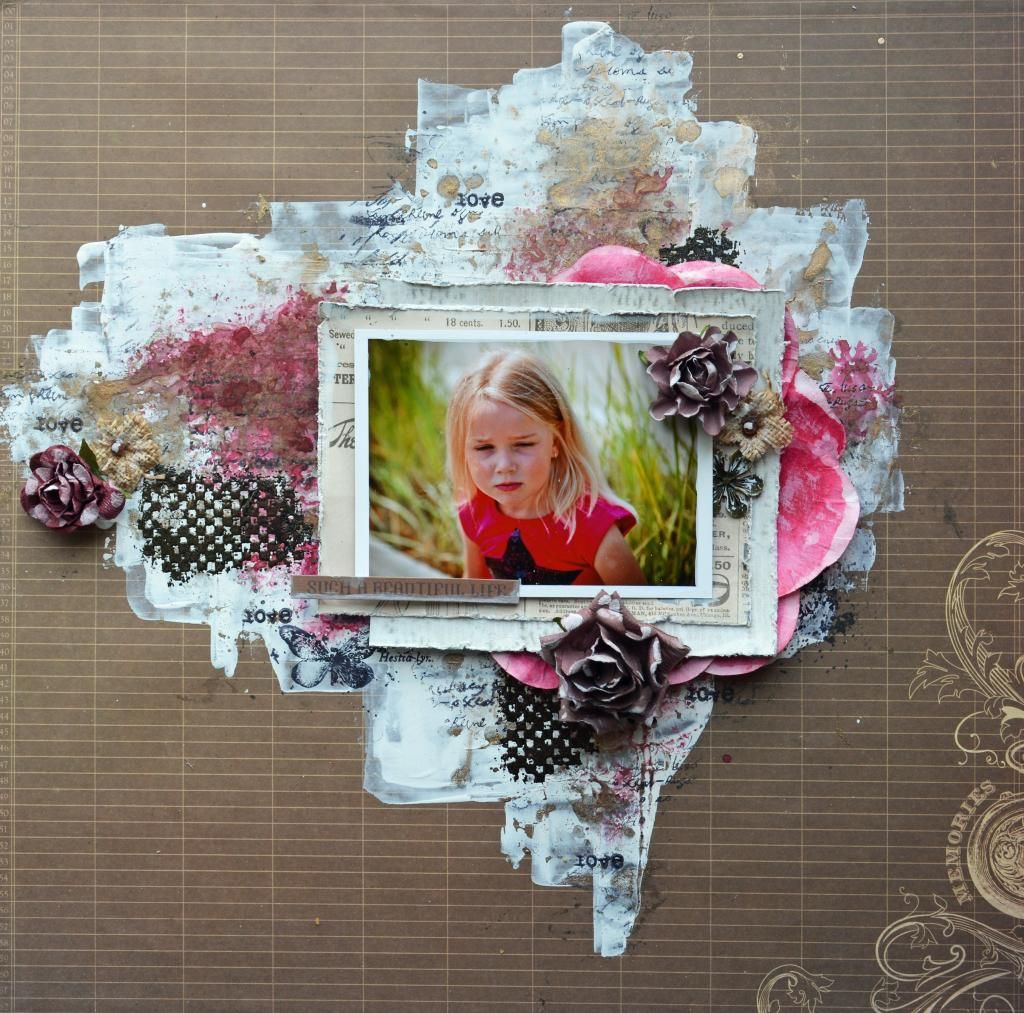 From my stach: gesso, ink, mica powder, embossing powder, stamps
And the video:

And here's my last project: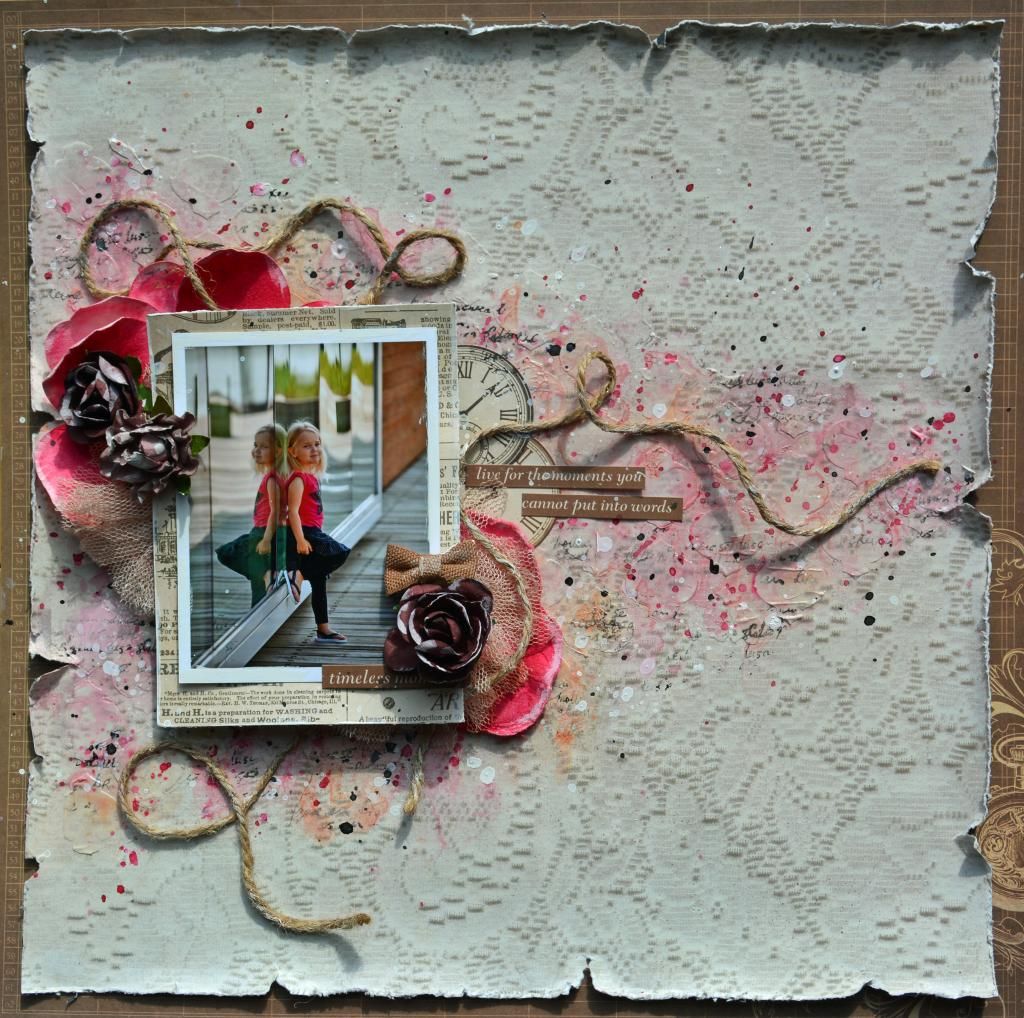 From my stach: rope, modeling paste ink, gesso
I hope you enjoy! Have a nice crafty day!